DATAIA Workshop « Safety & AI » - CANCELLED
Bandeau image

DATAIA Workshop « Safety & AI » - CANCELLED
Previsional program

Call for contributions

Speakers
Lieu de l'événement
CEA - Nano Innov
Date de l'événement (intitulé)
11 March 2020
Chapo
François Terrier (CEA), Pablo Piantanida (CentraleSupélec), Thomas Robert (Télécom Paris), and Philippe Dague (Université Paris-Saclay) organise the second DATAIA Workshop « Safety & AI ».
Contenu
Corps de texte
The event has been postponed to a to-be-defined date.
Corps de texte
After the success of the first edition of DATAIA Days, dedicated to the trustworthiness of artificial intelligence, the workshop will have its second edition on March 2020.
The DATAIA Workshops are thematic days whose aim is to bring together scientific communities, experts and professionals from the disciplines concerned to share knowledge and challenges in these fields, consolidate a locally rooted research community and pave the way for the construction of joint projects.
The program of the day includes academic and industrial talks, posters sessions and panel discussions for which a call for contribution is launched.
Ancre
Previsional program
Corps de texte
| | |
| --- | --- |
| 9h30 - 9h45 | Welcome coffee / Introduction to the workshop - Bertrand Thirion (director of the DATAIA Institute) |
|   |   |
| 9h45 - 10h00 | Presentation of Hub Data Science & AI Systematic - Bertrand Braunschweig (director of Inria's mission of coordination of the research national program in artificial intelligence) |
|   |   |
| 10h00 - 11h00 | Keynote - « The Quest for Legal Security: Regulating Artificial Intelligence » by Théodore Christakis (Université Grenoble Alpes) |
|   |   |
| 11h00 - 11h30 | Talk - « Algorithm engineering reviews for trusted AI » by Juliette Mattioli and Michel Barreteau (Thales) |
|   |   |
| 11h30 - 11h50 | Coffee break |
|   |   |
| 11h50 - 12h50 | Pitches of thesis presentations and discussions |
|   |   |
| 12h50 - 13h50 | Lunch Cocktail / posters session |
|   |   |
| 13h50 - 14h50 | TBD |
|   |   |
| 14h50 - 15h20 | Talk - « New challenges for learning automata » par Benedikt Bollig (CNRS, LSV, ENS Paris-Saclay) |
|   |   |
| 15h20 - 15h40 | Coffee break |
|   |   |
| 15h40 - 16h40 | Pitches of thesis presentations and discussions |
|   |   |
| 16h40 - 17h00 | Closing - Bertrand Thirion (director of the DATAIA Institute) |
|   |   |
| 17h00 - 18h00 | Cocktail |
Ancre
Call for contributions
Corps de texte
You can submit :
a proposition for a 5-minutes pitches, to participate to a round-table discussion with academic and industrial experts
a proposition of a poster
Send an e-mail to com-dataia@inria.fr that specifies :
Title
Speaker / Poster presentator
Summary of half-page maximum that describes your intervention proposal 
Specify in the e-mail object if you submit a pitch or a poster proposal
Closing date of the call: Friday 28th February 2020 Friday 6th March 2020
Nom de l'accordéon
Michel Barreteau
Texte dans l'accordéon
Dr. Michel Barreteau obtained a Doctorate in Computer Science from the University of Versailles in 1997 in the field of parallelisation. He joined the Thales Group Research Center in 1999 as a Research Engineer. After having worked on the optimization of the placement of HPC applications on multiprocessor architectures and Application Architecture Suitability as head of the "Programming and High Performance Tools" research theme, he is currently in charge of the Thales research theme dedicated to "Trust Artificial Intelligence". His research work focuses on the engineering of critical systems integrating Artificial Intelligence.
Nom de l'accordéon
Benedikt Bollig
Texte dans l'accordéon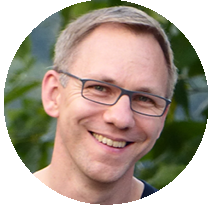 Benedikt Bollig received his PhD degree from RWTH Aachen University in 2005. Since 2005, Benedikt is a CNRS researcher (DR2 since 2019) and affiliated with the Laboratoire Spécification et Vérification at ENS Paris-Saclay. Benedikt's research is in the area of formal methods. In particular, he is interested in automata learning and grammatical inference for the synthesis and verification of complex systems.
 
Nom de l'accordéon
Théodore Christakis
Texte dans l'accordéon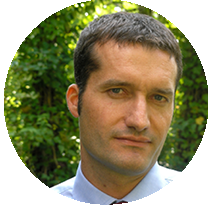 Theodore Christakis is Professor of International and European Law at the University Grenoble Alpes and a member of the Institut Universitaire de France. He is a member of the French National Digital Council and the French National Committee on the Ethics of AI (CNPEN) as well as a Senior Fellow with the Cross-Border Data Forum. He is the Director of the Center for International Security and European Studies, Deputy Director of the Grenoble Alpes Data Institute and Chair on the 'Legal and Regulatory Implications of Artificial Intelligence' (ai-regulation.com) within the Multidisciplinary Institute in Artificial Intelligence (Grenoble Alpes). As an international expert he has advised Governments, International Organisations and the private sector on issues concerning international law, cyber security law and data protection.
Nom de l'accordéon
Juliette Mattioli
Texte dans l'accordéon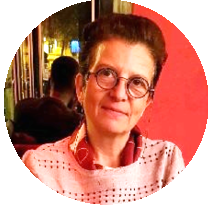 Juliette Mattioli started her industrial career in 1990 for a thesis in pattern recognition by mathematical morphology and neural networks at Thomson-CSF. Between 2001 and 2016, through the different R&D laboratories she managed, she extended her skills from image processing to semantic information fusion, from decision support to combinatorial optimization. Her presence in programme committees of national (#FranceIA, "AI 2021" plan for IdF, "Data Science & AI" Hub of the Systematic Paris-Region cluster) or international (G7 of innovators in 2017) bodies, shows her intention to share her knowledge. Since 2010, she has been attached to Thales' technical management as a senior AI expert, contributing to the definition of the research and innovation strategy for the algorithmic domain with a particular focus on trusted AI, but also to algorithmic engineering in order to accelerate the industrial deployment of AI-based solutions.