Artificial Intelligence – International Research and Applications: 1st Japanese-German-French Symposium
Bandeau image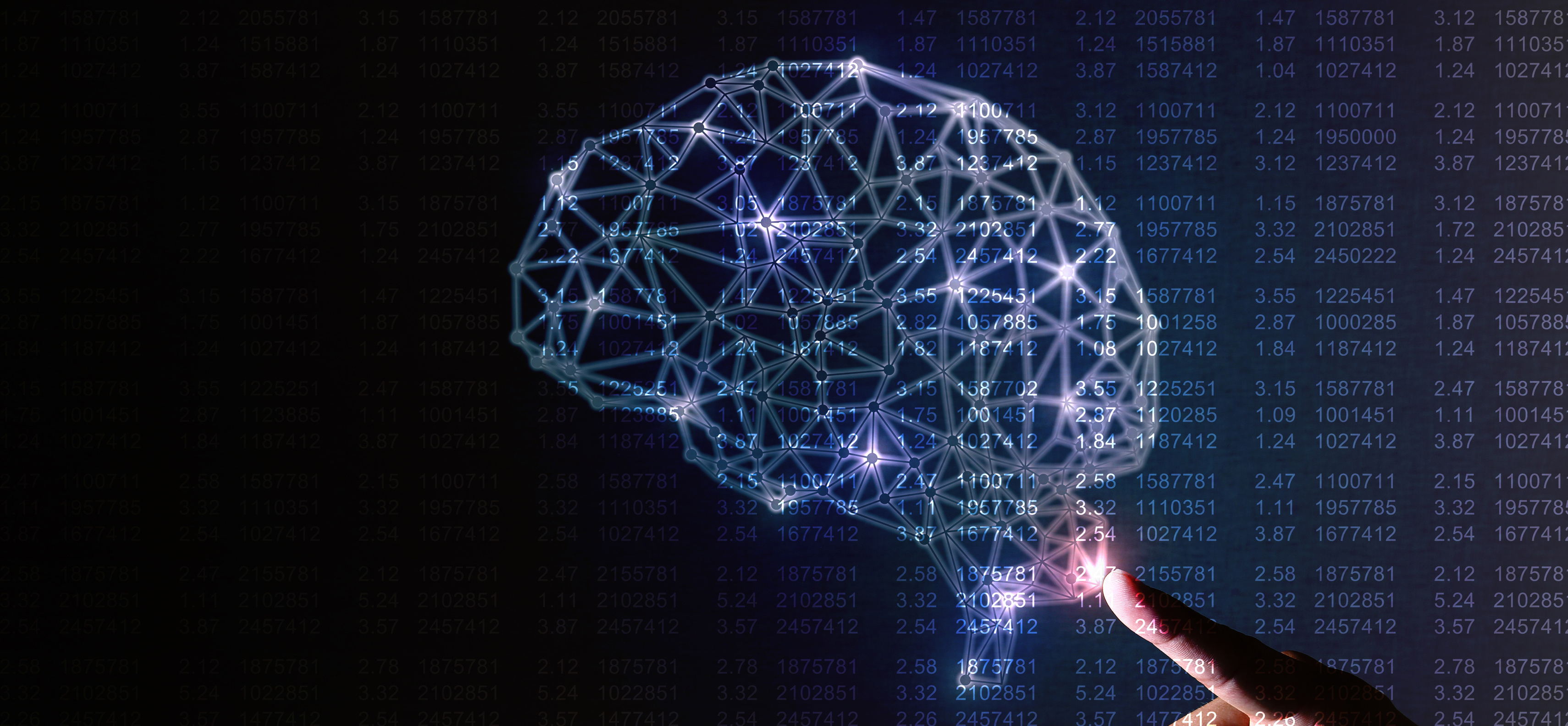 Artificial Intelligence – International Research and Applications: 1st Japanese-German-French Symposium
Date limite d'inscription
Closing date for registration : 07.11.18
Lieu de l'événement
Toranomon Hills, Tokyo
Date de l'événement (intitulé)
21-22 novembre 2018
Chapo
The DATAIA Institute supports the 'Artificial Intelligence–International Research and Applications: 1st Japanese-German-French Symposium' organised by the Department for Science and Technology of the French Embassy in Japan, the German Research and Innovation Forum (DWIH) and the German Embassy to Japan in Tokyo on Wednesday 21st and Thursday 22nd, November, 2018.
Contenu
Corps de texte
This symposium is organised with the support of the Ministère de l'Enseignement Supérieur, de la Recherche et de l'Innovation, the DATAIA Institute, Inria, CEA, CNRS and ANR. Hundreds of French, German and Japanese experts in artificial intelligence are expected during these two days to present their latest advances in research and explore opportunities for collaboration.
Programme
Day 1 – Nov 21, 2018 (Wednesday)
09:00 – 10:45
Opening Remarks
Prof. Dr. Margret Wintermantel / President of German Academic Exchange Service (DAAD)
Dr. Hans Carl von Werthern / Ambassador of the Federal Republic of Germany to Japan
Laurent Pic / Ambassador of France to Japan
Tba, Ministry of State for Science and Technology Policy, Cabinet Office
Welcome Address
Dr. Herbert Zeisel / Deputy Director General: Key Technologies for Growth, Federal Ministry of Education and Research (BMBF)
Keynote Speeches
Prof. Dr. Junichi Tsujii / Director, Artificial Intelligence Research Center (AIRC)
Prof. Dr. Andreas Dengel / Member of the Management Board & Site Head, Head of Smart Data & Knowledge Services Research Department, The German Research Center for Artificial Intelligence (DFKI)
11:15 – 12:45
Plenary Session: New Working Environment with AI
Chair: Dr. Kazuo Yano / Corporate Officer and Corporate Chief Scientist, Hitachi Ltd., Visiting Professor TITECH
Chair: Dr. Matthias Peissner / Head of Human-Technology Interaction Research Unit, Fraunhofer Institute for Industrial Engineering IAO
Prof. Dr. Masahiro Fukuhara / CEO, Institute for a Global Society, Professor at Hitotsubashi University Graduate School and Visiting Professor at Keio University
Klaus Bauer / Head of Basic Technology Development, TRUMPF Werkzeugmaschinen GmbH + Co. KG.
Prof. Dr. Daniel Andler / Emeritus Professor, Paris-Sorbonne University
Alexander Diehl / General Partner, Hasso Plattner Ventures
12:45– 13:00
Sneak-Preview on Break-Out Sessions I-III
14:00 – 16:45
Break-out Session (parallel): Social Impact of Artificial Intelligence
Ethical and Legal Aspects of AI
Chair: Assis. Prof. Arisa Ema / Project Assistant Professor, Policy Alternatives Research Institute, University of Tokyo, Visiting Researcher, RIKEN Center for Advanced Intelligence Project
Chair: Prof. Dr. Christoph von der Malsburg / Senior Fellow, AI Researcher and Entrepreneur, Frankfurt Institute for Advanced Studies
Assoc. Prof. Dr. Akemi Yokota / Associate Professor of Faculty of Law, Politics and Economics, Chiba University
Dr. Jan-Erik Schirmer / Senior Research Fellow, Humboldt-University Berlin
Prof. Dr. Laurence Devillers / Professor of Computer Sciences, Paris-Sorbonne University
AI in Learning and Education
Chair: Dr. Yuichiro Anzai / Senior Advisor and Director of Center for Science Information Analysis, Japan Society for the Promotion of Science (JSPS)
Chair: Prof. Dr. Dr. Friedrich W. Hesse / Scientific Vice-President of the German Leibniz Association and Global Learning Council
Prof. Dr. Mitsuro Ikeda / School of Knowledge Science, Knowledge and Management Area, JAIST
Prof. Dr. Ulrike Cress / Executive Director of Leibniz-Institut fuer Wissensmedien (Knowledge Media Research Center) (IWM), Leibniz Association
Dr. Jürgen Buder / Head of Strategy Department of the Leibniz-WissenschaftsCampus Tuebingen "Cognitive Interfaces", Leibniz-Insitut fuer Wissensmedien (IWM)
Prof. Dr. Hiroaki Ogata / Professor at Learning and Educational Technologies Research Unit, Academic Center for Computing and Media Studies, Kyoto University
AI and the Environment/ Smart Cities
Chair: Tba
Chair: Karine Dognin / Vice-President of Lyon Metropolis, Smart Cities, Innovation (tbc)
Marc Heinrichsdorff / Head of Smart Cities-EU, Robert Bosch GmbH (tbc)
Stéphane Tanguy / Director of Information Systems and Technologies, Project leader of Electricité de France (EDF)
17:00 – 18:00
Plenary Session: AI Shooting Stars
Chair: Taro Shimada / Senior Executive Operating Officer, Division Lead Japan of Digital Factory Division, Process Industries and Drives Division, Siemens K.K.
Program, Day 2 – Nov 22, 2018 (Thursday)  
09:00 – 10:15
Keynote Speeches and Discussion
Prof. Dr. Cédric Villani / Vice-President of the French Parliamentary Office for the Evaluation of Scientific and Technological Choices
Prof. Dr. Wolfram Burgard / Head of Resarch Lab AI Systems at Albert-Ludwigs-University Freiburg, President of IEEE Robotics and Automation Society (IEEE RAS)
10:15 – 10:30
Sneak-Preview Break-Out Sessions
10:30 – 13:15
Break-out Session (parallel): Technological Applications of Artificial Intelligence
AI Applications in Health Care
Chair: Dr. Kazuhiro Sakurada / Deputy Program Director, RIKEN Medical Sciences Innovation Hub Program (MIH)
Chair: Prof. Dr. med. Dipl.-Inform. Klaus Juffernbruch / Professorship for Health & Social Management, President of Expert Group "Intelligent Networks in Healthcare" at German National Digital-Summit, FOM University of Applied Sciences for Economics & Management gGmbh
Prof. Dr. Yukie Nagai / Senior Researcher NICT Center for Information and Neural Networks; Nagai Group: Center for Information and Neural Networks/Bielefeld University (Visiting Professor), Guest Associate Prof. Osaka University
Prof. Dr. med. Fabian Kiessling / University Hospital Aachen, Director of the Department for Experimental Molecular Imaging (ExMI) RWTH Aachen University, Director of the Helmholtz Institute for Biomedical Engineering
Tba / Representative from INSERM, National Institute for Research in Health and Medical Science
AI Applications in Mobility and Autonomous Driving
Chair: Dr. Hideyuki Tokuda / President of National Institute of Information and Communications Technology (NICT)
Chair: Prof. Dr.-Ing. Philipp Slusallek / Head in the Research Department of Agents and Simulated Reality, German Research Center for Artificial Intelligence (DFKI), University of Saarbruecken
Atsushi Yamashita / Senior Manager of Business Development, Automotive Business Unit, DeNA Co., Ltd.
Prof. Dr. Frank Koester / Head of Departments Automotive Systems, Railway System, Intermodality and Public Transport, Traffic Management, Institute of Transportation Systems, German Aerospace Center (DLR)
Héloïse Nonne / Head of Data Science & Engineering Fab Big Data, French National Railways (SNFC)
AI Applications in Connected Industries
Chair: Prof. Dr. Junichi Tsujii / Director, Artificial Intelligence Research Center (AIRC)
Chair: Dr. Gunar Ernis / Head of Business Unit Industrial Analytics of Fraunhofer Industrial Analytics, Fraunhofer Institute for Intelligent Analysis and Information Systems (AIS)
Dr. Satoshi Morinaga / Senior Manager of Automated Reasoning Research Group, Knowledge Discovery Research Laboratories, NEC Corporation
Dr. Bernd Pape / Head of Digitization, Hauni Maschinenbau GmbH (tbc)
Dr. Daniel Duclos / Engineering Project Line Manager, Safran Electronics & Defense
AI Applications in Security, Safety and Communication
Chair: Tba
Chair: David Sadek / Vice-President of Research and Technology, Thales
Dr. Michael Tagscherer / Chief Technology Officer (CTO) of G+T Mobile Security, Representative of German-Japanese Cyber Security Forum, Group Vice-President
Tba / Shift Technology
Tba
13:15 – 15:30 Wrap-up, Keynote Speech and Closing Lunch
Wrap-up: Dr. Yuichiro Anzai / Senior Advisor and Director of Center for Science Information Analysis, Japan Society for the Promotion of Science (JSPS)
Keynote: Dr. Joseph Reger / Fujitsu Fellow, Chief Technology Officer (CTO), Fujitsu EMEIA