DATAIA seminar - Stuart Russell - Provably Beneficial Artificial Intelligence
Bandeau image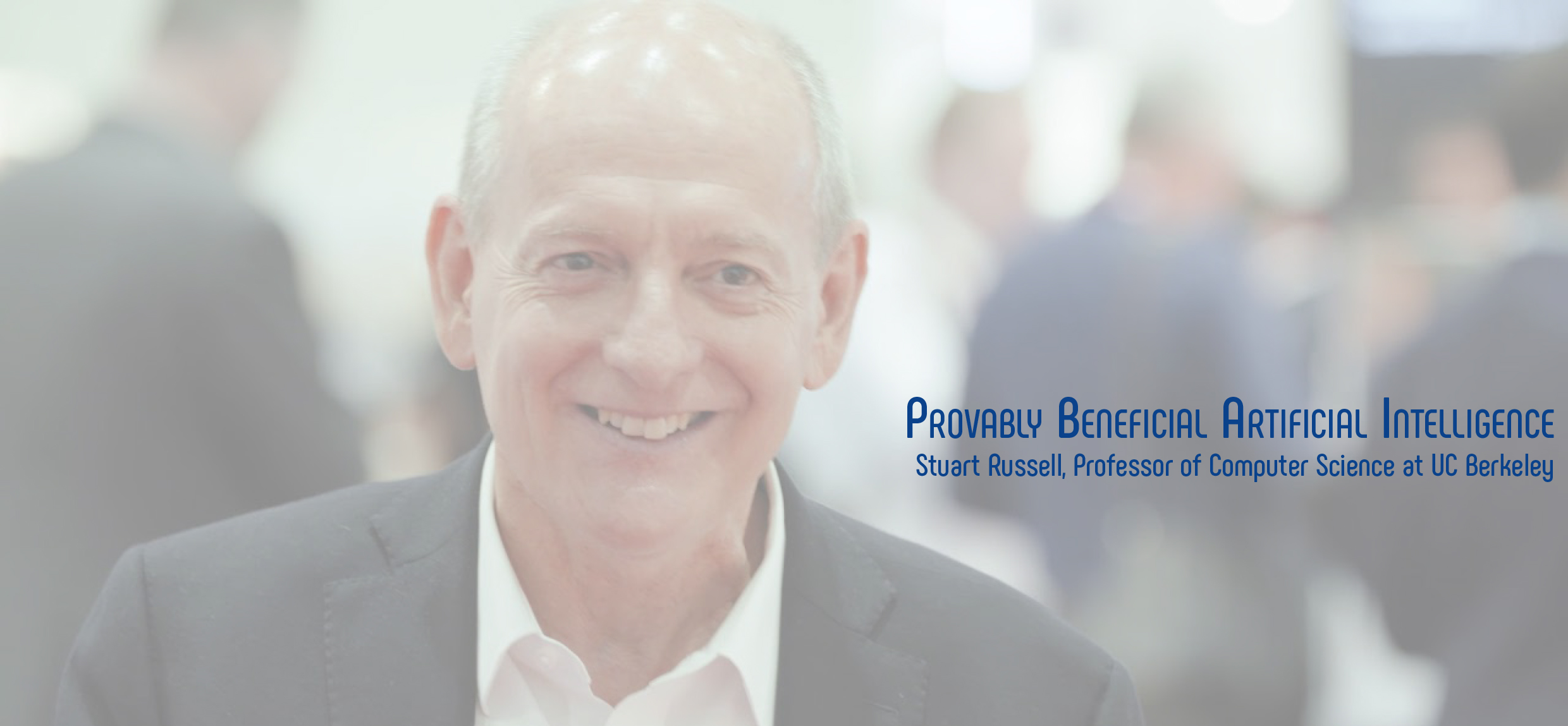 DATAIA seminar - Stuart Russell - Provably Beneficial Artificial Intelligence
Lieu de l'événement
Institut DATAIA, Bâtiment Alan Turing, 1 rue Honoré d'Estienne d'Orves, Palaiseau
Date de l'événement (intitulé)
Thursday, May 24, 2018 at 11am
Chapo
Stuart Russell, Professor of Computer Science at UC Berkeley, will inaugurate the series of DATAIA Institute monthly seminars on May 24th, 11:00 am.
Contenu
Corps de texte
Provably Beneficial Artificial Intelligence 
I will briefly survey recent and expected developments in AI and their implications. Beyond these, one must expect that AI capabilities will  eventually exceed those of humans across a range of real-world-decision making scenarios. Should this be a cause for concern, as Elon Musk, Stephen Hawking, and others have suggested? And, if so, what can we do about it?  While some in the mainstream AI community dismiss the issue, I will argue instead that a fundamental reorientation of the field is required. Instead of building systems that optimize arbitrary objectives, we need to learn how to build systems that will, in fact, be beneficial for us. I will show that it is useful to imbue systems with explicit uncertainty concerning the true objectives of the humans they are designed to help, as well as the ability to learn more about those objectives from observation of human behavior. 
Corps de texte
Practical information:
Schedule:
From 11am to 12:30pm
Registration:
Everyone is welcome, registration is free but mandatory
Venue: 
Amphitheater Sophie Germain
Institut DATAIA
Bâtiment Alan Turing - Inria Saclay - Île-de-France research center
1 rue Honoré d'Estienne d'Orves
91120 Palaiseau