Critique of Artificial Intelligence Seminar
Bandeau image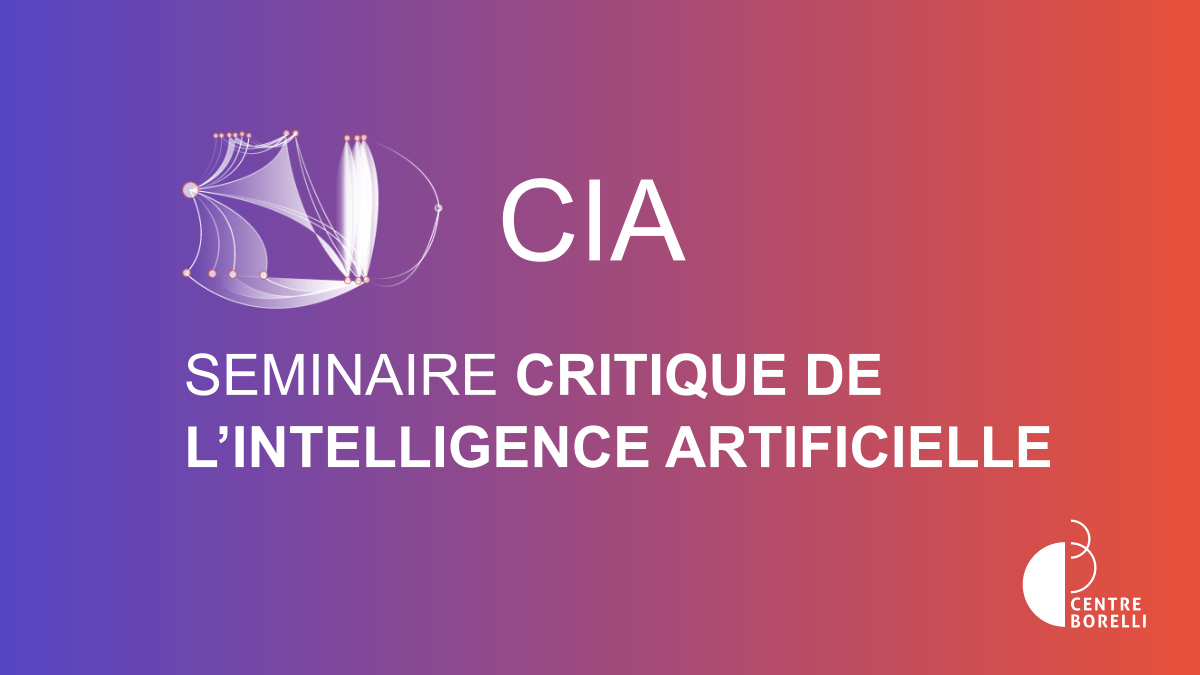 Critique of Artificial Intelligence Seminar
Lieu de l'événement
Hybrid : ENS Paris-Saclay, in room 1Z18, and online
Date de l'événement (intitulé)
02/02/2021
Chapo
The aim of this seminar organised by Marie Garin, doctoral student at ENS Paris-Saclay, is to question the societal, political, ecological, ethical and philosophical stakes of digital technology and artificial intelligence, of our society's relationship to technology, etc. through an approach inspired by critical theory.
Contenu
Corps de texte
This seminar is open to all upon registration and takes place in hybrid mode from 4 pm à 5.30 pm at l'ENS Paris-Saclay and on Zoom. 
Registration to the next session
Visit the Centre Borelli website to register for the next session.
Mailing list
Register to the mailing list to receive reminders, Zoom links and be informed of future sessions.
Replays 
Watch previous sessions on the seminar's YouTube channel?  
Contact