06.09.22
[CLOSED CALL] The DATAIA Institute launches its call for internships Master 2 until October 18th
Bandeau image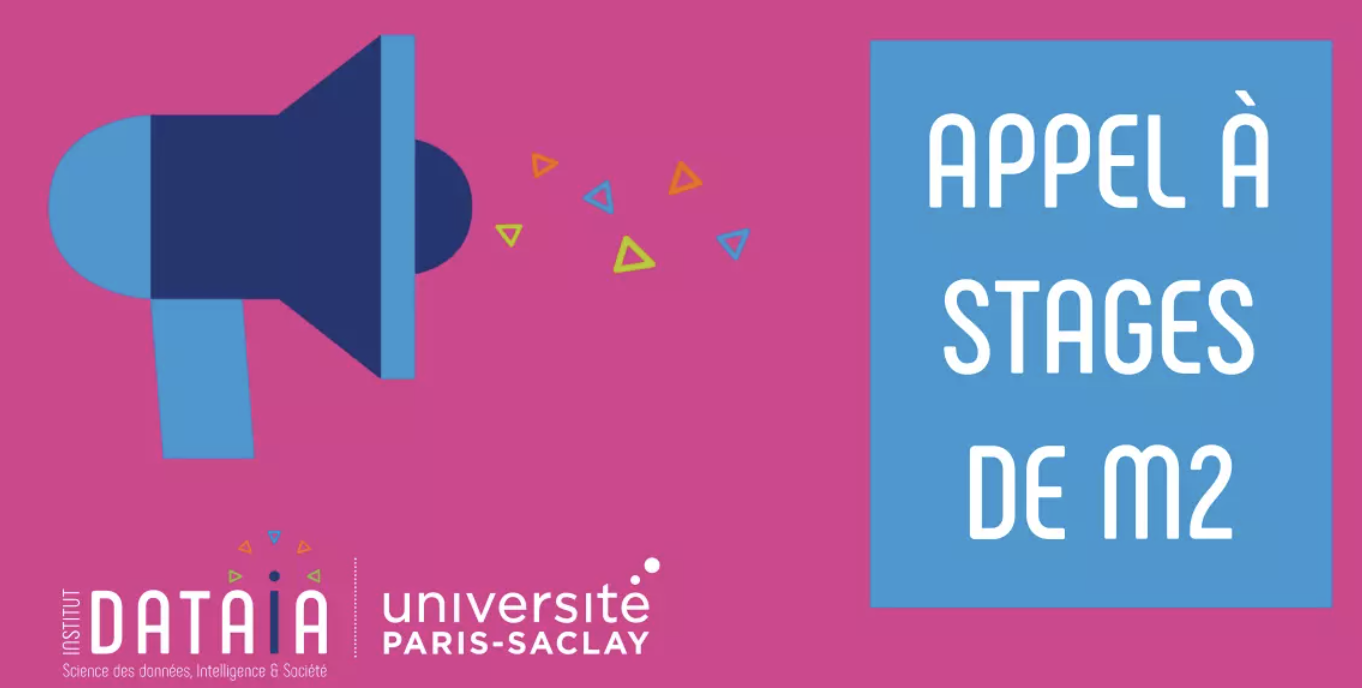 [CLOSED CALL] The DATAIA Institute launches its call for internships Master 2 until October 18th
Chapo
The DATAIA Institute supports research in Data Science in the broadest sense - including computer science, mathematics, and the humanities and social sciences - through an annual call for Master's degree internships.
Contenu
Corps de texte
The 2023 call for Master 2 Internships opened on Wednesday, September 7, 2022.
All proposals must be submitted before [CLOSED CALL]. 
To learn more about this call for internships and to submit your proposal, please visit the page: Call for M2 internships.