Catégorie
DATAIA Seminars
DATAIA Seminars | «Text and data mining : pratiques scientifiques et droit applicable» - Alexandra Bensamoun and Pierre Zweigenbaum
Bandeau image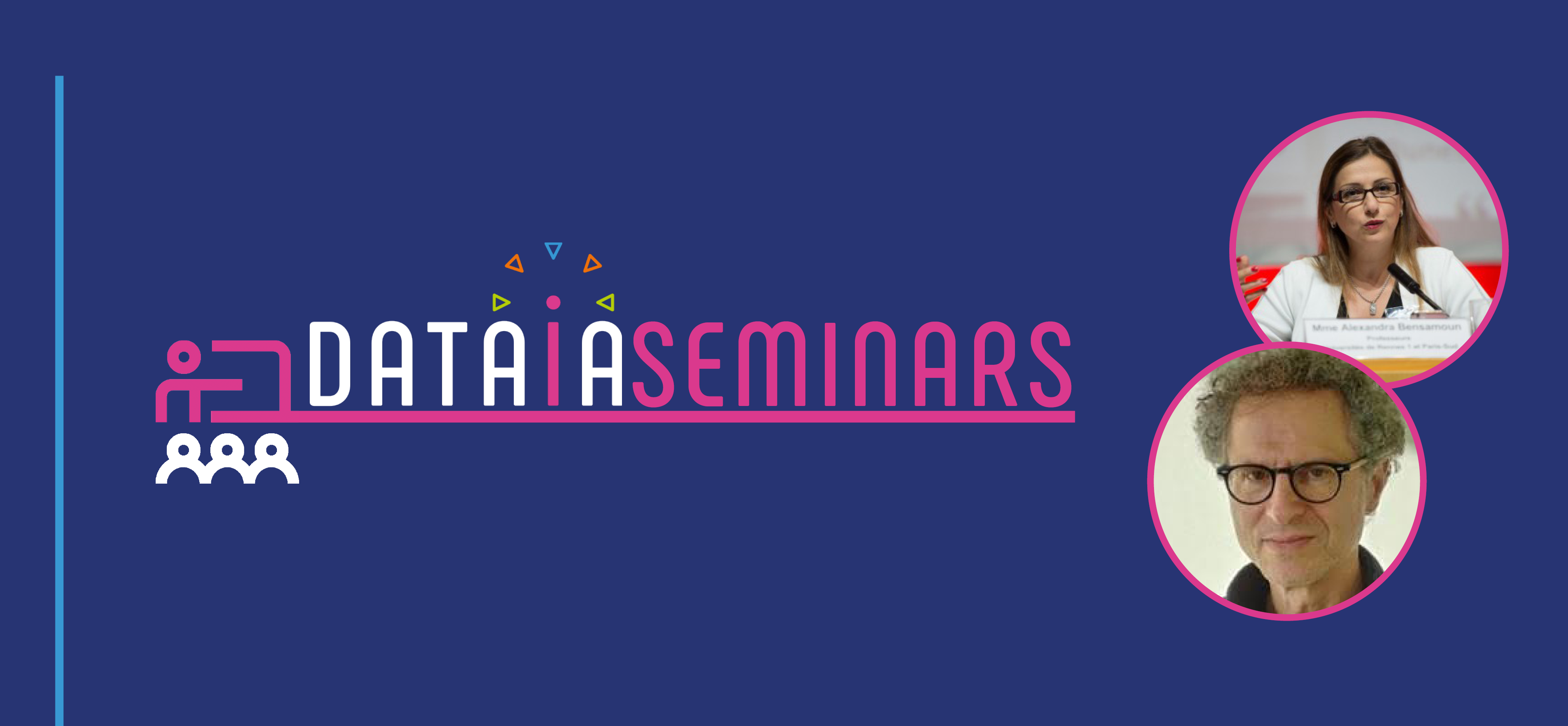 DATAIA Seminars | «Text and data mining : pratiques scientifiques et droit applicable» - Alexandra Bensamoun and Pierre Zweigenbaum
Date limite d'inscription
Closing date for registration : 03.03.21
Lieu de l'événement
URL : https://bluejeans.com/104146077
Date de l'événement (intitulé)
3 March 2021 - 17.00
Chapo
As part of its scientific activities, the DATAIA Institute organises monthly seminars aimed at discussing about AI.
Contenu
Corps de texte
Alexandra Bensamoun, professor of law at Université Paris-Saclay, qualified person at CSPLA (ministère de la Culture)* and Pierre Zweigenbaum, research director at LISN (CNRS, Université Paris-Saclay) are leading the March session of the DATAIA Seminars on «Text and data mining : pratiques scientifiques et droit applicable»
La fouille de textes et de données (ou text and data mining – TDM) est une pratique en plein essor, appelée à croître rapidement grâce au développement des technologies d'intelligence artificielle, notamment du traitement automatique des langues.
Les travaux des chercheurs en traitement automatique des langues reposent sur la constitution, le traitement, l'étude de corpus langagiers oraux, écrits ou encore signés. Les corpus écrits sont généralement constitués à partir de textes accessibles électroniquement : articles de presse grand public ou de revues scientifiques, œuvres littéraires, encyclopédie Wikipédia, appréciations sur des biens de consommation, médias sociaux, voire plus largement à partir du contenu de sites web variés. Ces opérations peuvent-elles être librement réalisées d'un point de vue juridique ? Dans quelles conditions exactement ? Existe-t-il des différences entre le secteur de la recherche publique et le secteur commercial ? Les titulaires de droits peuvent-ils s'opposer à ces activités réalisées sur leurs contenus ?
Ancre
Practical information
Corps de texte
The webinar will take place on March 3rd at 17.00 and it will be live broadcasted.
It is recommended to use Google Chrome, Firefox, or the BlueJeans app (https://www.bluejeans.com/downloads) to join the webinar.
Don't miss out any new announcement about a new DATAIA seminar!
Subscribe to the DATAIA seminars mailing-list by clicking here