Catégorie
Conferences / Workshops
Journée Statistique et Informatique pour la Science des données à Paris Saclay
Bandeau image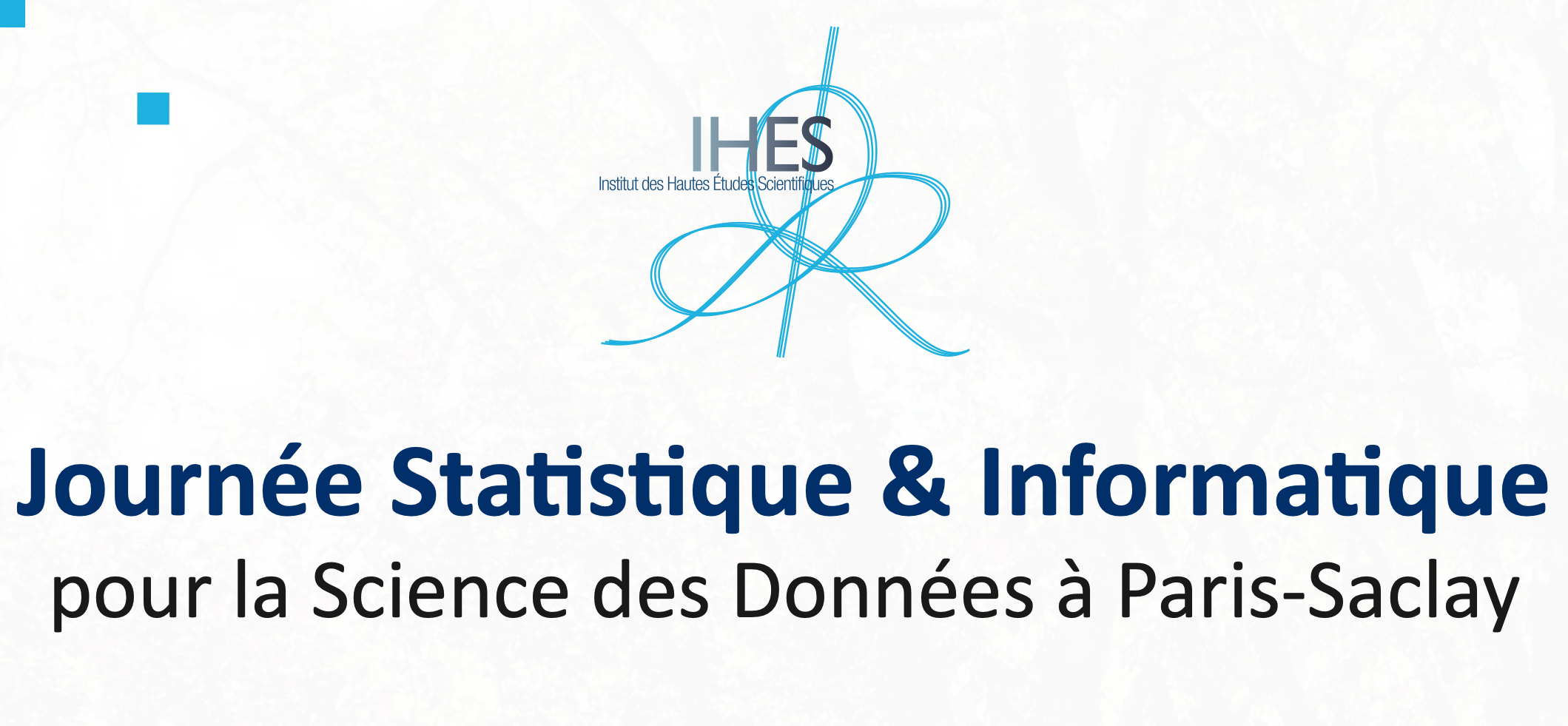 Journée Statistique et Informatique pour la Science des données à Paris Saclay
Speakers

Practical information

Events on the same topic
Date limite d'inscription
Closing date for registration : 29.01.21
Lieu de l'événement
IHES // Remotely
Date de l'événement (intitulé)
5th February 2021
Chapo
Thanh Mai Pham Ngoc (LMO) and Charles Soussen (L2S) organise the 6th edition of the workshop "Journée Statistique et Informatique pour la Science des données à Paris Saclay".
Contenu
Corps de texte
The aim of this workshop is to bring together mathematicians and computer scientists around some talks on recent results from statistics, machine learning and more generally data science research.
Various topics in machine learning, optimization, deep learning, optimal transport, inverse problems, statistics and problems of scientific reproducibility will be presented.
Corps de texte
Guillaume CHARPIAT (LRI)
Lenaïc CHIZAT (LMO)
Emilie CHOUZENOUX (CVN)
Agnès DESOLNEUX (Centre Borelli)
Gaël RICHARD (Télécom Paris)
Gaël VAROQUAUX (Inria Parietal)
Ancre
Practical information
Corps de texte
The registration is free but mandatory
The conference will be maintained in any case, either physically or remotely (depending on the evolution of the current health situation).