Catégorie
DATAIA Seminars
DATAIA Seminar | « Machine Learning: Changing the future of healthcare » - Mihaela van der Schaar
Bandeau image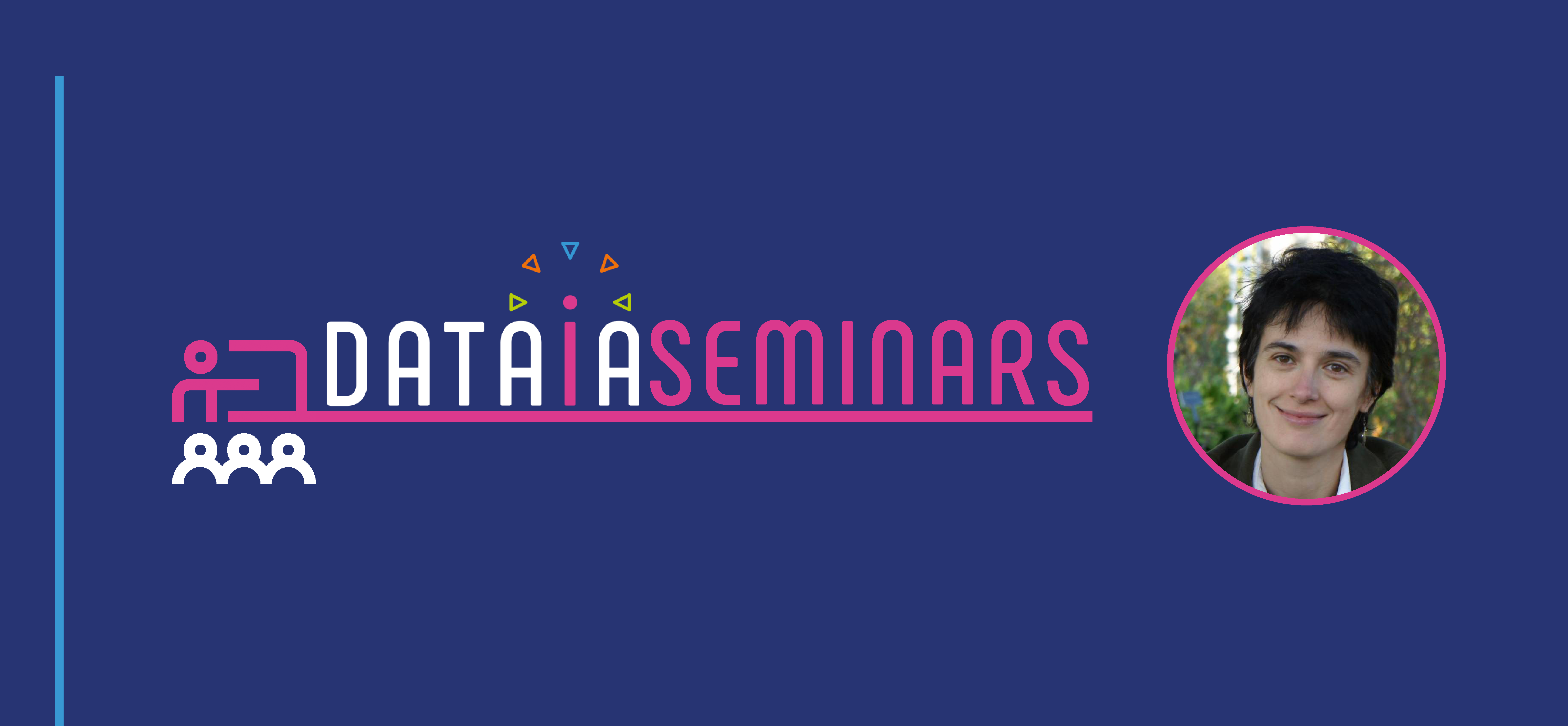 DATAIA Seminar | « Machine Learning: Changing the future of healthcare » - Mihaela van der Schaar
Practical Information

Events on the same topic
Lieu de l'événement
URL : https://inria.bluejeans.com/723142517
Date de l'événement (intitulé)
24 June 2020 - 11.30
Chapo
As part of its scientific activities, the DATAIA Institute organises seminars aimed at discussing about AI.
Contenu
Corps de texte
Mihaela van der Schaar (UCLA) is leading the DATAIA seminar of June 24th, on the topic  « Machine Learning: Changing the future of healthcare ».
Medicine stands apart from other areas where AI can be applied. While we have seen advances in other fields with lots of data, it is not the volume of data that makes medicine so hard, it is the challenges arising from extracting actionable information from the complexity of the data. It is these challenges that make medicine the most exciting area for anyone who is really interested in the frontiers of machine learning – giving us real-world problems where the solutions are ones that are societally important and which potentially impact on us all. Think Covid 19!

In this talk I will show how AI and machine learning are transforming medicine and how medicine is driving new advances in machine learning, including new methodologies in automated machine learning, interpretable and explainable machine learning, dynamic forecasting, and causal inference. I will also discuss our experiences in implementing such AI solutions nationally, in the UK, in order to fight the current Covid 19 pandemic as well as how they can be adapted for international use.
Nom de l'accordéon
BIOGRAPHY
Texte dans l'accordéon
Mihaela van der Schaar is John Humphrey Plummer Professor of Machine Learning, Artificial Intelligence and Medicine at the University of Cambridge, a Turing Faculty Fellow at The Alan Turing Institute in London, and a Chancellor's Professor at UCLA.
Mihaela was elected IEEE Fellow in 2009. She has received numerous awards, including the Oon Prize on Preventative Medicine from the University of Cambridge (2018), an NSF Career Award (2004), 3 IBM Faculty Awards, the IBM Exploratory Stream Analytics Innovation Award, the Philips Make a Difference Award and several best paper awards, including the IEEE Darlington Award.
Mihaela's work has also led to 35 USA patents (many widely cited and adopted in standards) and 45+ contributions to international standards for which she received 3 International ISO (International Organization for Standardization) Awards.
In 2019, she was identified by National Endowment for Science, Technology and the Arts as the female researcher based in the UK with the most publications in the field of AI. She was also elected as a 2019 "Star in Computer Networking and Communications". Her research expertise span signal and image processing, communication networks, network science, multimedia, game theory, distributed systems, machine learning and AI.
Mihaela's current research focus is on machine learning, AI and operations research for healthcare and medicine.
Ancre
Practical Information
Corps de texte
The seminar will take place on 24 June 2020 at 10.30 and it will be broadcasted live.
Lien webinar: https://inria.bluejeans.com/723142517
It is recommended to use Google Chrome or the BlueJeans App (https://www.bluejeans.com/downloads) to connect.
To connect by phone: 01.70.91.86.75 then 723142517#
The seminar is open to everyone. No registration required.
Don't miss out any new announcement about a new DATAIA seminar!
Subscribe to the DATAIA seminars mailing-list by clicking here
Catégorie
DATAIA Seminars
Date de l'événement (intitulé)
October 19th, 2023 - 2 to 3:30pm
Chapo
As part of its scientific activities, the DATAIA Institute organizes seminars throughout the year to discuss AI.